Patterns, blending, c k and ck, adding and fireworks!
In maths we have been learning all about patterns. We have been exploring these in numbers, colours and shapes. We have also learned about the signs which represent addition and equals. We know that when you add two numbers together you end up with a bigger amount. We have been counting amounts of buttons too!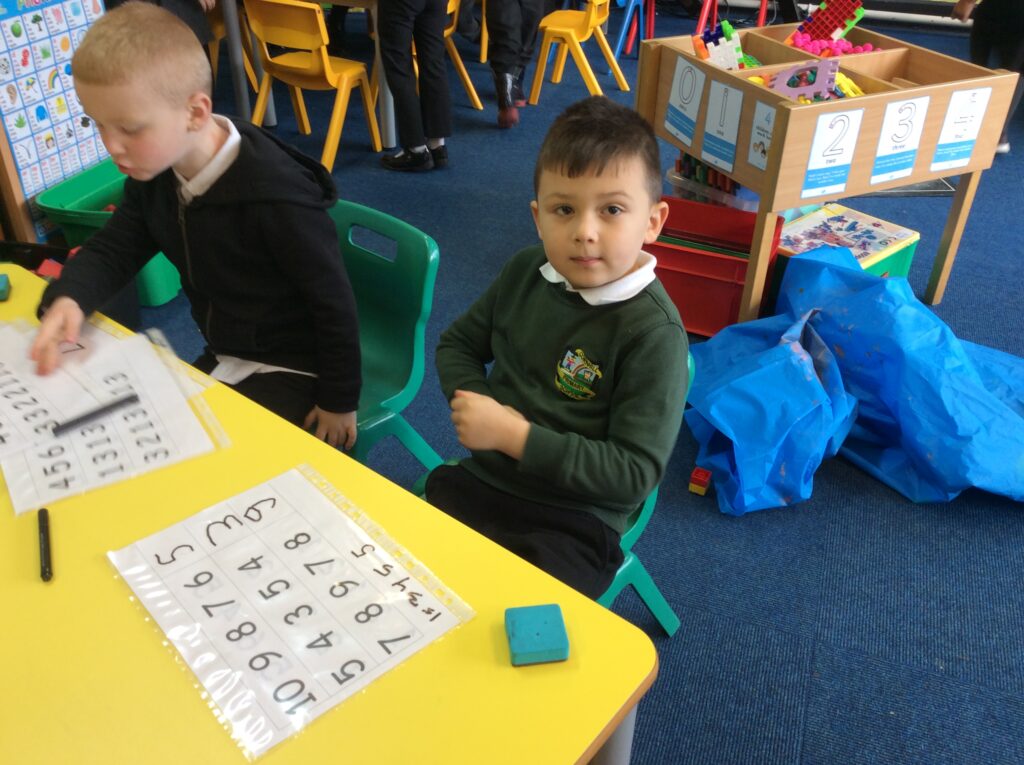 In Literacy, we learned two new letter sounds c and k. We have been practising writing and remembering them. We also know that when you see 'ck' together you just say one sound. We were creating words with magnetic letters by listening to the individual sounds in the words, finding the letters and then placing them in the correct order. We created some cute cats and some patterned caterpillars. Some kids even completed a tricky ' read and draw' challenge all correctly – which is so impressive!!
We learned all about Guy Fawkes and why we celebrate Bonfire Night and have fireworks. Then we used our imagination to create some fireworks pictures, out of paint and glitter and all the objects that are found in and around the classroom.